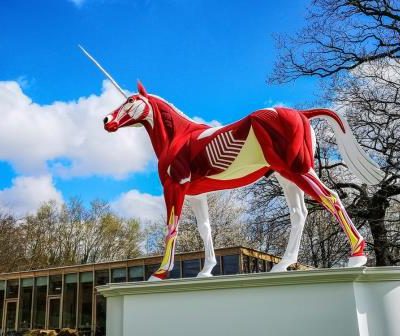 This year the month of April holds Easter and a lovely 4-day bank holiday weekend. It will be the first Easter; in a few years, that hasn't been bound by endless restrictions. Maybe for you, that will mean attending church once more and being able to sing hymns! Of course, there will be chocolate; and hopefully some mild weather. So, why not get out and about wherever you live; and experience the joy that the Spring season and gardens can offer.
Audley End – Essex
An English Heritage site, Audley End offers award-winning gardens. In Spring, literally, thousands of naturalised daffodils make their glorious appearance. The woodlands are filled with forget-me-nots and primroses, and there is a walled kitchen garden; with fruit and blossom trees to see.
If that doesn't take your fancy, then; another place in Essex to consider is Hyde Hall, a Royal Horticultural Society (RHS) garden. Over 120,000 daffodils are planted – just in the approach road. At this time of year, you should see Camellia's, Rhododendrons and Magnolias in all of their glory.
Yorkshire Sculpture Gardens (Unicorn) Editorial Credit: Alastair Wallace/shutterstock.com
Felbrigg Hall – Norfolk
The National Trust is running a #BlossomWatch day on the 23rd of April. Where you can share pictures across social media using the hashtag. Felbrigg Hall in Norfolk is the perfect place to try Hanami – the Japanese name for viewing Cherry Blossoms. Their walled garden; is planted with many fruit trees: apples, apricots, cherries, peaches, pears and plums – meaning there is plenty to see from March to May.
Blenheim Palace – Oxfordshire
Did you know there is a Secret Garden at Blenheim Palace? At this time of year, you should see Bergenia, Brunnera, Hellebores, Lily of the Valley, Magnolias, Marsh Marigolds and many varieties of Narcissus. It is a fantastic place to walk around and appreciate the gardens first designed by Capability Brown.
Yorkshire Sculpture Park
The sculpture park is perfect for adults and children, giving you access to over 500 acres of parkland; and over 100 award-winning sculptures.
*Above is just a small selection of houses, parks and gardens that offer amazing sights to see during Spring; why not use the below links to find something going on where you live?
Useful Links:
www.nationaltrust.org.uk/features/blossom-watch
Posted: 14/04/2022
Related Category: Family