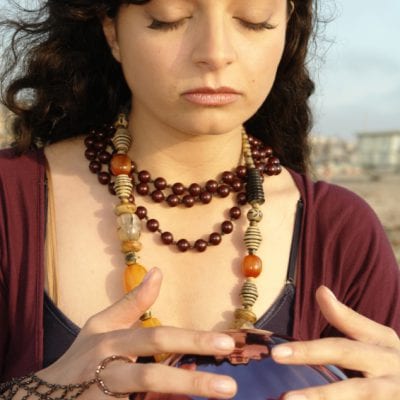 People turn to psychics for a whole number of reasons. One of the most common motives to check in with a reader is to find out were your career is heading. A psychic reading can guide you along the right path and reveal what is on the horizon.
It's truly amazing what can happen when you have insight into your future. This awareness can give you the confidence you need to reach your goals.
Read on to find out which celebs visited psychics for career guidance before they were famous. As well as whose predictions came true!
Perrie Edwards
Perrie Edwards recently revealed that she paid a visit to a psychic. This was  before she found fame on the X Factor. The Little Mix star said that the reader predicted everything. From her relationship with One Direction star Zayn Malik to the success of her career.
She revealed: "I remember the woman, she was like, 'You're going, you're filling out an application for something' and I was like what? And then my mum told me that she'd written me out an X Factor leaflet and I was like wow!" "Literally everything that she told me it's all been bang on. She told me who I was going to end up with, about Zayn, she told me about everything, what he looked like, what his personality was going to be like. It was amazing."
Taylor Swift
US megastar Taylor Swift also revealed that she visited a psychic before she found fame as a singer. The 25 year old told an Australian radio station that the psychic guide predicted her fame, long before she ever had a clue! "When I was a younger kid, my dad had this business party. It was kind of like a circus theme, and they had all these palm-readers and stuff. And I remember, my mom and I both remember it, I went to line up and the psychic tells you what she thinks." "She told my mom, 'The entire world is going to know your daughter's name'." Taylor said.
The Kardashians
It seems as though the famous family's success may have also been pre-destined. Kim revealed how her father Robert Kardashian visited a psychic before they found worldwide fame. She said: "He didn't believe in psychics, so he didn't want to tell a lot of people, but the psychic was like, 'Your last name, Kardashian, is going to be known worldwide.' And my dad was like, No it's not, this woman's crazy."
Jim Carrey
Earlier this year we brought you the news of how an LA psychic predicted the actors ground breaking success, a year before he hit the big time. Read more on this story here!
Just like these celebs, if a new opportunity or significant event is on the horizon, a psychic reading can give you the insight and guidance you need to succeed. For an in-depth career reading right now, get in touch with one of our gifted readers and pay by phone or by credit card.
Posted: 22/07/2015