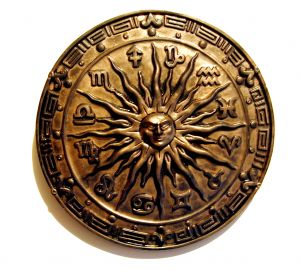 For those of you without the time or maybe confidence to phone one of our renowned psychic, tarot and astrology readers we offer alternative ways of getting in touch. Our Psychic Email Readings allow you to Email a Psychic directly asking three questions which you can use to guide you in making the right decisions for your life.
The charge for this service is £39.95 and we accept Visa, MasterCard, Switch, Solo and Electron cards. Your reading may take up to 72 hours. Simply fill out our email readings form, enter your details and one of our skilled readers will reply.  It's that simple! In addition to email readings, we have a fantastic text service if you want instant answers.
We offer four different psychic text services for UK mobile phone users;
Love Text Message: Questions on your future love life, relationships and happiness.  (Text 'Love' followed by your question to 84184)
Text A Psychic: Predict your future outcome. (Text 'Psychic' followed by your question to 84184)
Text For Advice: Text details of any problem you have and we will answer. (Text 'Advice' followed by your question to 84184)
Text For Tarot: We send you 3 randomly selected cards and explain their meaning.  (Text 'Predict' followed by your question to 84184)
When people come to Psychic Light, we want to ensure that they are left feeling satisfied and happy with their reading.  We have a huge range of people contacting us every day and we find that many return time after time.
"Just a quick message to say Psychic Light is the best company, I'm not leaving testimonials for any particular reader as they are all fabulous, but just to say as a whole Psychic Light is far superior than any other company out there with the best psychics by a mile. I've been elsewhere and been let down, wouldn't go anywhere now, other than Psychic Light, wonderful receptionists and psychics, best in world."  – Shirley
Our on-line psychic mediums are a truly spiritual team of clairvoyants offering telephone psychic readings, sincere tarot readings and intuitive psychic medium readings. Some of our readers have pure insight using pure clairvoyance and others are clairaudient or clairsentient.
"I have had readings with Aelissa and Toby and they are absolutely fantastic. They are empathetic, kind and caring people and they have guided me through my emotional turmoil. Thank you so much for all of your support!" – Heather
Our with our sincere and insightful team are available 24 hours a day so why not get in touch and let us help you find the answers you have been searching for.
Posted: 08/05/2013