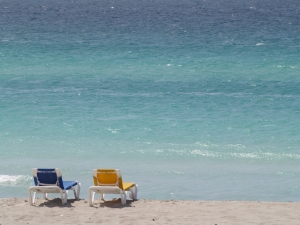 The excitement of Summer is coming to an end. We've spent the last few months basking in one of the warmest, driest summers for years; we've watched Andy Murray win Wimbledon and even welcomed a new baby Prince into the royal family. But as August draws to a close, parents, children and commuters are all feeling the anticipation of September and the start of the new school year.
The six weeks of the summer holidays have promised much-cherished family time, but such a fun-packed few months can make children (and adults!) reluctant to get back in the 'back to school' routine so we have a guide to making the transition easier for everyone!
1 – Cut costs
Back to school means swapping holiday outfits for new uniforms and all the other things kids need to survive their first weeks back. Unfortunately, this also means spending money.
A recent survey showed that the average annual cost of sending one child to primary school cost £156, rising to £285 when they reach secondary school. However, if you are willing to make a few changes then these costs can be reduced dramatically. Save money on uniforms, textbooks and sportswear by shopping around online, or getting hold of them second-hand.  Another tip is to make lunches at home – you know exactly what's in them and they are often much cheaper.
2 – Reroute the routine
Get into the phase of earlier bedtimes and wake-ups before the school term begins. Use the extra time in the morning to try new activities to distract from the morning alarm – it won't be anywhere near as much of a shock if your bodies are prepped for the school schedule.
3 – Calm anxiety
Remember your first week back at school? It can be one of the most daunting times in your life – especially when you are transitioning to a new teacher, class, or school. Pressures to achieve academically and be popular can make both children and parents apprehensive every time September comes around, so talk to your children about how they are feeling. Often your anxiety passes on to them so if they are relaxed about going back to school, take a leaf out of their book and get excited about the new term!
4 – Control your commute
Even if you don't have children, back to school traffic can add vital minutes to your morning commute. Leaving your house 10-15 minutes earlier is a must, so prepare to reset your alarm clock. Rush-hour travel can be stressful whether you have kids in the back or not, so keep your cool and plan ahead.
5 – Reminisce
Whatever you did this summer, keep the momentum going when school starts. Perhaps the kids tried a new sport or activity or you went on a memorable holiday. It's easy to lose your motivation when the summer's over, but encourage them to keep up the new things they tried and post-holiday blues will soon disappear.
If the start of this September is getting too much for you then Psychic Light can give you the support you need to get through with as little stress as possible.
Posted: 28/08/2013