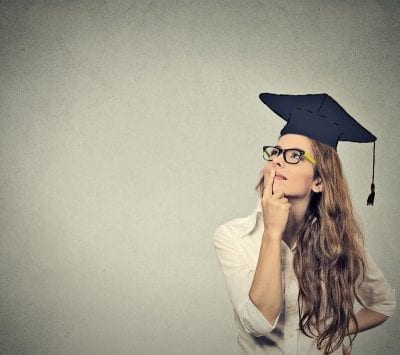 So the time has come when you need to think about deciding on a career path. This decision is notoriously hard to make, as you are essentially choosing the direction you want your future to go in. If you're feeling uncertain about what career to choose, Psychic Light are here to make the process less daunting. Follow these tips to help guide you in the right direction…
What makes you happy?
The first thing, and a key aspect to consider when choosing a job, is to make sure the job motivates you. Think about your interests and what makes you feel passionate and inspired. Find an industry that excites you and a role that you would continue to do even if you weren't being paid.
What are you good at?
If you are still struggling on which career path to choose, choose a role that relates to your strengths and that you feel you can succeed in. Focus on the skills you have and make a list of jobs where they could be best applied.
Apprenticeship
An apprenticeship is a great idea to consider if you have flexibility when it comes to money. Apprenticeships offer the opportunity to train on the job, allowing you to gain valuable skills and learn in a way that is suited to you. If you enjoy and prove yourself in the role, the employer may even end up giving you a full time job.
Work experience
Getting work experience at a friend or family members workplace is a great idea if you are curious about what a certain job entails. By shadowing a person for a few days, you will gain a better insight into a working environment. Even if the job doesn't relate to your particular interests, you will be able to learn different skills, and network and build contacts which may come in handy in the future.
Talk to others
Ask family members or friends about the career path they chose and why. They will give you an honest answer and may be able to give you tips on how they found work. If you like the sound of the job, they may also turn out to be a great contact for you.
One step at a time
When you find a job that appeals to you, do not get disheartened or give up if it turns out not to be the job for you. A career takes time, but if it is a career you are passionate about, then it will become time well spent. Set yourself a plan and a goal to reach. Not only will this help you in interviews, it will also help you understand the path you have to take to reach your goal. Deciding on which career to pursue can be stressful, overwhelming and challenging. If you are seeking advice, or simply want to express your feelings, then get in touch with Psychic Light today!
Posted: 10/08/2016