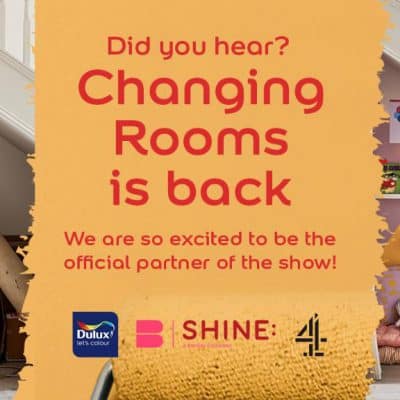 If you are of a certain age, you may well fondly remember the hugely popular TV show – Changing Rooms, that ran from 1996 until 2004.
The Premise of the Show
In case you're too young to remember the show, then let me fill you in on what it was all about…
The series took two sets of people that owned their own homes, friends and neighbours that lived near-by. Then they were tasked with renovating each other's houses, alongside a designer.
The show had many different designers, but some of the most memorable are probably Linda Barker, Anna Ryder Richardson and of course, Laurence Llewelyn-Bowen.
The show was hosted by Carol Smillie, and much of the remodelling work was done by 'Handy Andy'. His real name was Andy Kane, a lovable Cockney carpenter.
All of the show led up to the moment, that Carol would reveal to the home owners what their friends and designer had been up to.
Hilarious Moments
The show captured the hearts of the nation, and catapulted DIY into the mainstream. But often the series was most loved for the moments where everything went wrong. Sometimes the designers took things too far. Then there were times when the brief was not followed remotely. At other times the friends just didn't really get what the home owner wanted.
There were also times when things went horribly wrong. For example when a shelving system didn't work properly and £5000 worth of prize collection china teapots went crashing to the ground!
The Re-Make: What Do We Know So Far?
Originally Davina McCall was due to present, but due to scheduling conflicts she has been replaced by Anna Richardson.
The show will now air on Channel 4 at 8pm and starts back on Wednesday 18th August 2021.
Laurence Llewelyn-Bowen has been persuaded to return! "There's no room for beige in our homes and, just as it was in the '90s, Changing Rooms is once more the homestyle antidote to Britain's blues (and greys and taupe's, and even Magnolia)." Only time will tell, if his leather trousers also make a come-back!
Jordan Cluroe and Russell Whitehead join the series as designers (from 2LG Studio). There will be a carpenter, just like in the original show – Tibby Singh gets this role.
Posted: 18/08/2021