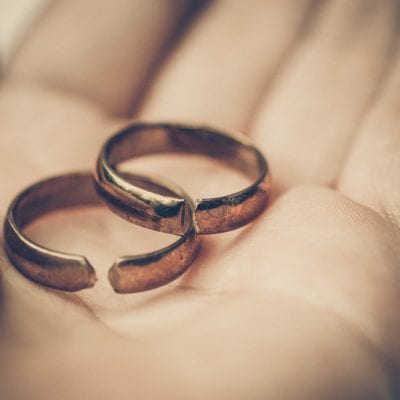 When you are going through a break-up or a divorce, the emotions you feel can range from sadness to anger, regardless of the reason for the split.
Break-Up
Even if you did or didn't initiate the break-up, your world will be turned upside down. Providing a period of time which can be extremely unsettling.
It is natural for you to feel confused, isolated and worry about your future. However, there are many things you can do to cope with the pain of a break-up and renew your sense of optimism and hope for the future…
Grieve
Your first step is to come to terms with what you are going through and give yourself time to grieve. You have, in a sense, lost somebody which is why you should take time to mourn your loss.
Your loss of shared experiences, loss of support (whether it be financial, social or emotional). As well as loss of your shared dreams are things you may struggle to come to terms with.
In light of all these changes in your life, it is key not to fight your feelings and most importantly, don't go through this difficult time alone.
Look forward after a break-upZ
The quicker you come to terms with your loss, the easier it will be to look forward to what to future has in store for you. However, do not rush your grieving process as we are all human and need time to have a break.
Give yourself a break
If possible, take a few days off from work, surround yourself with loved ones and begin the moving on process. By taking time to heal, regroup and re-energise you will slowly but surely start to function at an optimal level once again.
Focus on the end goal
Remember your end goal is to move on and look forward to your future. Even though this may be hard to focus on right now, it is important to know you still have an exciting future ahead.
This step may be a challenge, as your future not long ago involved your significant other. However, try to turn these thoughts into positive ones. You do not have to compromise or consider what they want anymore! You can plan your future and dreams around what YOU want.
Make healthy choices
Do not self destruct. As easy and tempting as it is to relieve your feelings of pain, food and alcohol are not the answer and can become unhealthy and destructive in the long run. Find healthier ways of coping with the hurt you are feeling such as social events and exercise.
Support is key
A large part and crucial part that will help you reach your end goal, is talking to somebody. If you feel as though you are alone, or that nobody understands what you are going through, get in touch with one of our experienced readers.
About Psychic Lights
Our psychic readers are very open, friendly and insightful people. Pick up the phone and call one today if you need answers to life's questions. Alternatively, we also offer readings via text messages or emails. With the insights you have gained you can make the best decisions for you moving forward.
You don't have to go through this tough time alone…Get in touch and bring light to the situation you're going through.
Posted: 28/02/2020