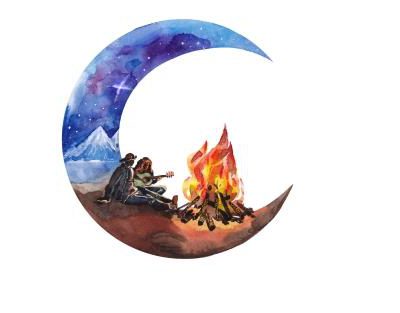 The 5th of November of course marks Bonfire Night! It can be an exciting time of year, where the sky lights up with fireworks and blazing fires abound.
Fire festivals of old very much had the meaning of new beginnings. So, whether you are embarking on a new relationship, are rekindling an old flame or celebrating long-term romance, why not turn this exciting night into a 'Bonfire Date'?
Bonfire Date Options
Happily, this year Bonfire Night lands on a Friday. Meaning there will probably be official firework displays happening on Friday and Saturday night. After the last few years where events have been cancelled, many venues are going all out this year. With fireworks set to classical music, movie classics or even live bands. Many also offer food and drink, doing much of the date preparation for you.
Throw a Party
Why not throw a party? If you've been together a while, you may feel like celebrating this evening with family, friends and neighbours… Why not host your very own garden fireworks night…
You can purchase very good fireworks now, and provide sparklers for your guests to light at the end of the evening. Get everyone to bring a food item and enjoy a comfort food extravaganza. From hot dogs, jacket potatoes and cups of soup, all finished off with a bright red toffee apple!
Things to think about to make your party a success:
Have a contingency if it rains…
Provide seating and blankets for later on in the evening.
Light a fire pit if you have one – it can provide light, atmosphere, warmth and a place to toast treats.
Think about a hot cider or mulled wine type drink to end the evening.
Just the Two of You
If it's just the two of you, then you might want to have a more intimate date-night style bonfire night. You can use your garden or go somewhere with a clear sky view, but away from the crowds.
Dress up warm and cosy, and take a thick blanket to lie on.
Maybe have some music on a phone to set the tone.
Pack romantic foods, perhaps some champagne, strawberries, chocolate… Then sit back and watch the sky flood with fireworks just for the two of you!
Posted: 05/11/2021