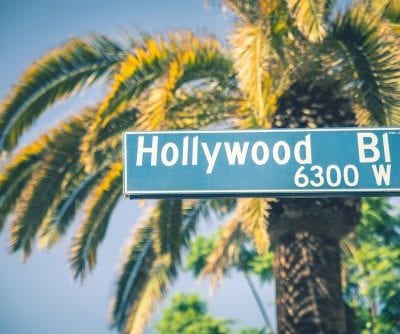 When we hear the word 'celebrity,' it's easy to assume that the stars are happy, wealthy and have the life that most of us dream of. So it can come as a shock to some people that more and more celebrities are turning to psychics for readings.
What Questions do Celebrities Ask Psychic's
In this blog we'll be looking at the questions they ask. Most importantly, why celebrities feel the need to have a psychic in their life…
Brad Pitt, George Clooney and Cameron Diaz are some of the most well known celebrities who have turned to psychics. In each case to guide them through major life decisions.
With social media, the Internet and paparazzi constantly following a celebrities every move, fans can learn more and more about each person. However, even though we may feel that we know them better, it can have the opposite effect on the celebrity. Celebrities often become increasingly isolated due to the invasion into their privacy and lifestyle. If every part of your life is judged and criticised constantly, it is easy to see why so many stars become isolated in the world. This is perhaps one major reason why celebrities take solace talking to a psychic.
Career Guidance
The celebrity world is an intense one to live in as they are constantly under pressure. How long their fame will last? Or whether they are making the correct career move, and so on.
Psychics are often able to guide celebrities on what roles will be most beneficial to their career. Not only can psychics guide celebrities on which path to take. They can also guide them if their career takes a tumble and they have to start over.
Feeling lost and vulnerable is natural, but psychics are able to give them that extra motivation to push forward.
Love Guidance
We all know how easy it is to become obsessed with something, but for the majority of celebrities they become obsessed with work. If you want to build a name for yourself, or star in many films or TV shows at once, your love life will often become non-existent.
Psychic's guide celebrities in finding true love, marriage and having a happily ever after life with somebody. Cheryl Fernandez-Versini openly admitted seeking advice from a psychic after finding out her husband at the time, Ashley Cole, was cheating on her.
She was overwhelmed by the news, and didn't know whether to take her soul mate back and forgive him, or find the strength to move on. Making life-changing decisions is an extremely hard thing to do, but with the assistance of expert psychics she couldn't be happier than she is today.
New Perspective
Guiding people to find a new perspective and reassuring people that they are making the correct decision for the future is a talent which many psychics have.
Psychic Insights are not just for Celebrities…
Psychic Light has many expert psychics who will assist in guiding you in finding the right direction. If you have any questions on how to tackle isolation, how to make the correct career move or how to find true love, call Psychic Light today.
Posted: 09/12/2015