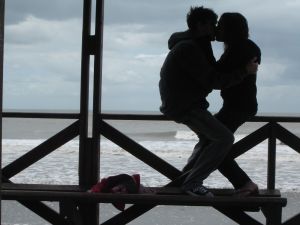 Christmas is the most romantic time of year and whatever you have planned, spending time with a loved one can make the holiday extra special. Many of us get so caught up entertaining family and friends we can often end up forgetting the most important person in our lives! These tips can make sure you make the Christmas holiday's perfect for both you and your partner!

Happy Families
Happy families are ideal for Christmas and organising something simple that brings you all together can create a high spirited occasion for both you and your partner's relatives. Christmas meals and exchanging gifts are guaranteed to bring joy, and going shopping with your partner for the essentials can bring you closer together and shares the responsibility equally, meaning no arguments! When the day comes, good food and a relaxed atmosphere will ensure everyone stays in good spirits and you don't get overwhelmed with things to do.

The Perfect Gift
Giving your loved one the perfect gift is essential. Making sure you plan in advance what to get and budgeting right will allow you to give your partner something to value and cherish as well as ensuring you don't break the bank. Don't forget to get them something that they want, rather than something you would like them to have. The gift you decide to get largely depends on where you are in your relationship and his or her likes and dislikes. You could even try making something for your partner for an extra personal touch. If you are in a committed, long term relationship getting your partner tickets to a romantic holiday destination could make the occasion even more special.

Preparation
Make sure you are prepared for Christmas day, and don't allow financial strains or family parties to get you overwhelmed. Try and relax and don't forget to remind your partner how much they mean to you this Christmas! Try not to put too much pressure on everything being perfect – having time together with your loved one and the people you love and care about is the most important thing. Remember that if you feel the need to release the pressure that Christmas can bring, we're here for you throughout the festive period. Give one of our experienced professional psychics a call, talk things through and light up Christmas for you and your loved one.
Posted: 21/12/2011