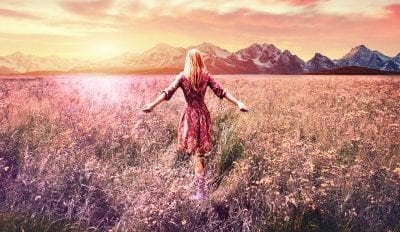 "Each of us has the opportunity to change and grow until our very last breath. "Happy creating." M.F. Ryan
We are delighted to announce the launch of our brand new website!
It's been 16 years since Psychic Light was first established, and we think our new look better reflects our company today and the services we offer.
We wanted to make your experience with us even better and to make it easier for you to find everything you are looking for and we really hope you like it.
Have you made any changes in your life recently?
Embracing change rarely seems natural or easy, whether it's in our work life, our relationships or just in our daily routines. Our comfort zone is often a much safer place to be, and making a fresh start is a brave decision.
It's in our human nature to avoid and even be afraid of change, but remember that this fear can affect your journey and prevent you from taking your rightful path. Making changes and taking chances, no matter how small, can open up doors to brand new opportunities.
Life doesn't always have to remain the same, and it definitely isn't defined by the current situation that we are in. You have the power to take your life in a different direction and every single day is a brand new opportunity to take an alternative path.
There is no progress without change, so don't be afraid to embrace it and make a fresh start – remember that it could ultimately lead you to what you were looking for.
We all go through change at some point in our lives, whether it is positive or negative – the only thing we can control is whether we allow these events to take over…
Some changes you may be going through include…
Death of a loved one
Divorce or separation
Illness
Change in career path
Moving house
Getting a promotion
Going to University
No matter what it is, if you're thinking about making a change, Psychic Light are here to guide you. Our readers can help you discover what lies ahead whether it's in your relationship, career, or circumstances that relate to your wellbeing and happiness.
A call to one of Psychic Light's professional readers can help you embrace change and see the bigger picture. Whatever you're going through, you can rest assured that you will come away from your reading feeling inspired and ready to embrace whatever life throws at you.
Take a look at our new reader's page, find a reader best suited to you and get in touch with Psychic Light today.
Please take a moment to explore our new website and visit our social media pages:
Facebook – @PsychicLight
Twitter – @ThePsychicLight
We look forward to hearing from you soon!
Posted: 15/12/2016