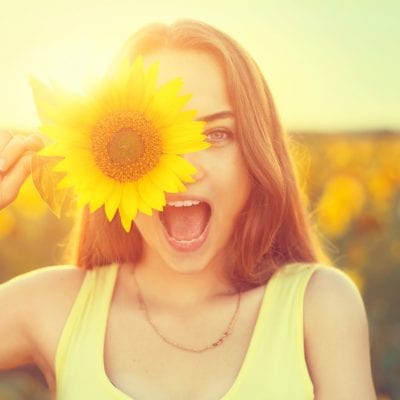 Now that winter is officially over and spring has arrived, there is no better time than the present to sweep away any negativity that has entered your life and fill your mind with positive thoughts!
Easter is a time for new beginnings and taking advantage of any new opportunities and possibilities that come your way.
Turn your emotions around this Easter by following our top tips…
Embrace a positive mindset
Often, our initial reaction when something goes wrong is to embrace negative emotions. However, by allowing yourself to embrace positive thoughts, not only will this become natural in time, but you will become healthier in body and in mind.
In the past you will have gained learned behaviour, but by continuing down this negative path, these emotions will continue to hold you down and you will end up in a rut.
Realise you have the power to change and let go of the emotions that are weighing you down.
Break bad habits
When something goes wrong or not as well as you hoped, do you have a 'go to' habit that makes you feel better? Whether it's over eating, drinking alcohol, over-spending or turning to social media to express your emotions, these habits mean you end up accepting this behaviour whenever your emotions become too hard to handle.
Instead, attempt to change your routine. Instead of over-eating, choose a healthy snack or instead of turning to social media to express your emotions, go on a walk. These small changes will take a lot of willpower, but in the long run you will realise these steps alter your behaviour in a positive way.
Be happy with you
Avoid comparing yourself to others, whether this is a family member, a friend or a colleague. It is human nature to see somebody happy and believe their life is easier and better than yours, but this is not always the case. By spending energy on being envious of their success, you will not only dampen your spirits, but it will also prevent you from achieving success.
Set realistic goals
An opportunity will come your way once you start making small steps to achieving your goal. This goal has to be obtainable, otherwise your spirit and ambition will be dampened. If your goal is to get fit, find an exercise routine that works for you or a class that you enjoy. This will assist in accomplishing your goal, and fitness classes are a great way of making new friends; you may even find a workout partner that will motivate you to achieve your goals.
Walk with confidence
When you leave the house, avoid walking with your head down and shoulders slumped. Not only does this give off a negative aura, you are also not in an approachable stance. Instead, stand up straight with your shoulders relaxed; by altering your physical posture, you will instantly gain an emotional lift.
If you want to clear away your negative emotions and thoughts this Easter, get in touch with Psychic Light and discover how to bring light and positivity into situations you are currently facing.
Posted: 12/04/2017