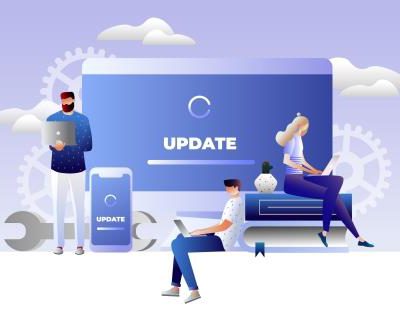 Important Information for Clients
At the end of October 22, we carried out some planned upgrades to our sites and services. These changes were necessary to provide a stable, robust and safe platform for clients to use now and in the future.
We apologise for any inconvenience caused and thank you for your patience.
These updates bring about several changes that you will experience as a customer.
So, we would like to outline some of the differences and added benefits here:
-As you likely know, several brands sit under the Psychic Light Group of Companies. You will now be able to use the same Customer Care line for all of them:
Freephone: 0800 156 0580 or 0113 732 0620.
-If you phone us from the USA or Canada, the numbers have remained the same. However, other International callers should now use the following number: +44 113 732 0620.
-You may notice when you call that our recorded messages are slightly different and have a different voice.
-If you are using a service that requires you to speak to our Reception Team, and for any reason they are unavailable, you will have the option to connect to our automated system; rather than calling back. Out-of-hour calls will divert to this automated system.
-The Receptionist will connect to the reader you are trying to speak to, before you are transferred to that psychic. If the reader is unavailable, the Receptionist will still be on the line with you and can address the issue.
-When you use our Reception service, you will have a choice; whether to store your card data or not.
Credit Card Service:
-With our Credit Card service, you pay in advance for a certain amount of minutes (typically 20 mins). One minute before your paid time runs out, you will receive a warning on the line. If you have paid for the reading using your credit/debit card you will receive no further warning and you can continue the call up to 90 minutes in total. Any extra minutes will then be charged at the end of the call, as they are now, at £1.50 per minute.
If, however, to have your initial call, you used existing credit minutes on your account, then when your paid time runs out you will need to follow the prompts to continue the call. The reader will be placed on hold, and you will be asked to enter the CVV (3 digits from the back of your payment card). If your card details have not been previously saved, you will be prompted to enter full card details. So, don't put away your payment card! 
If you have a credit balance on your account and top up with extra minutes the extra minutes will be added to your existing balance e.g. if you have 4 minutes credit and top up 20 minutes your balance will be 24 minutes.
Pre-Pay Service:
From the 1st of November 22, our Pre-Pay service underwent some changes.
To access the service, please use the following numbers:
0808 156 4920
0113 732 0631 (call +44 113 732 0631 from outside of the UK). 
1-888-229-1485
– Unfortunately, we have to ask existing Pre-Pay account holders to set up a new account. If you are aware; that you had minutes in credit on your old account, then please email us at [email protected], with your old & new Account Number and we will be able to transfer any minutes across.
-When you connect to the Pre-Pay system, you will be asked whether you have an existing account or not. Select a new account; if it is your first time using it. Or put in your Account Number and PIN from your existing account. You will be advised of your current balance.
-Clients must have a minimum of 5 minutes; remaining on their Pre-Pay balance to make a call. If you have less than 5-mins available, the system will prompt you to top up.
-Any minutes on your account will no longer expire at the 6-month mark.
-You will hear a warning when on a call, and you only have 2-minutes credit remaining. The reader you are speaking with will be placed on hold when that time is up, and should you wish, you can top up there and then to continue the call. If you have a card saved, you will be given the option of using that card by providing the CVV or using a new card. You can choose from the four top-up options; when the transaction completes, you will be reconnected to the same reader.
-Calls can last for any duration, up to a maximum of your pre-paid minutes balance.
-i4c Psychic Readings will appear as the charging company on your credit/debit card bill, for all Pre-Pay purchases, regardless of the brand (within the Psychic Light group) that you are calling.
Posted: 29/11/2022