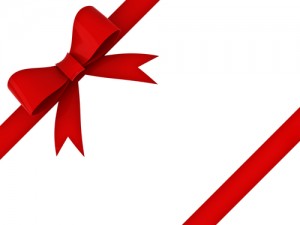 Would you like to treat a friend or loved one to a truly personal experience? Psychic Light gift vouchers are the perfect solution for any occasion. From celebrating birthdays, holidays or anniversaries to inspiring friends or colleagues, telephone psychic readings are one of the most personal ways to show someone you care. Or why not treat yourself? Psychic Light gift vouchers can be purchased for anyone – not only do they offer you the opportunity to speak to one of our psychics but if you spend £60 or more you are also presented with 10% bonus minutes to give you the chance to spend even more time with your favourite reader.
Benefits of Psychic Readings and Our Gift Vouchers
A psychic reading can give you many benefits. Not only could they potentially reveal to you what is to come in your life, they can also tell you why things are happening as they are or why past events happened as they did. They explore the spiritual purpose behind your everyday experiences, encouraging you to look at things from a wider perspective, so if you or a loved one is in need of some advice then guidance is at hand. So how do Psychic Lights gift vouchers work?
Well it really couldn't be simpler. Simply go to the gift voucher page on our website, and choose the amount of minutes you would like to purchase – all you'll need to provide is your personal details and payment method. If you are buying the voucher for somebody else then you may want to include a personal message to accompany their voucher.
Once your payment is confirmed we can either email the voucher to you for you to print off, or we can email it to the recipient on your behalf so they can begin getting the benefits of a psychic reading straight away.
Vouchers are valid for 6 months after purchase so don't waste any time getting in touch! Gift vouchers come in 4 different amounts:
20 Minutes – £30
The 20 minute voucher is perfect for somebody wanting to try out a reading for the first time, or a one off experience.
40 Minutes – £60
Once you've spent £60 you are entitled to 10% bonus minutes! So when you buy a 40 minute voucher you are actually receiving 44 MINUTES!!
60 Minutes – £90
Your 10% extra minutes still apply here, so purchase the 60 minute voucher and receive 66 MINUTES!
100 Minutes – £150
For a longer, more in depth reading why not purchase a full 100 minutes. You are in complete control of the call length, and you may want to spread your minutes between different calls. It's completely up to you!
And don't forget that extra 10% giving you 110 MINUTES! Our payment page offers safe and secure transactions, and the service is completely flexible. Your psychic reading minutes can be used 24 hours a day, 365 days a year.
You choose your reader and you control the length! Once you've purchased your voucher, simply bring an open mind and a willing heart. We look forward to hearing from you!
Posted: 25/09/2013