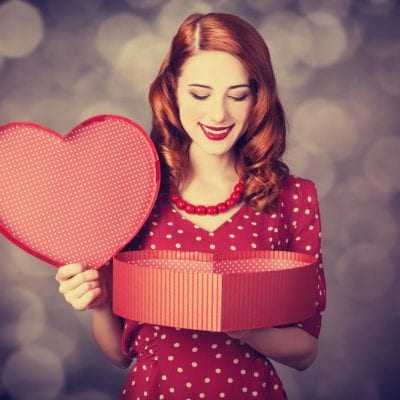 Depending on your romantic situation, Valentines Day can be a day you look forward to or you may be dreading it and counting down the minutes until the day is over!
Whether you are married, divorced, single or at the early stages of a relationship, here's how you can make the most out from this historic day…
Married?
Over the years you will have shared numerous Valentine's Days together and you may be running out of ideas on how to surprise your spouse or even reignite that romantic spark you had when you first met. Valentine's Day does not have to be expensive, and sometimes the most thoughtful gifts are the ones that are remembered for years to come. Take some of these tips on board to make this day special for you and your spouse.
If you have children, ask a babysitter to look after your kids so you are able to spend some quality time together with no distractions. Something as simple as going to the cinema, enjoying a meal or going for a drink will allow you both to spend time together as a couple. With Valentine's Day falling on a Tuesday this year, why not allow your significant other to spend the night relaxing while you cook them their favourite meal. If you wish to surprise them, put on the first movie you both watched together when you first met.

In a relationship?
Regardless of whether this is your first, second or seventh Valentine's Day together, use this opportunity to show your significant other how much you love them. This doesn't mean you have to take them out to an expensive restaurant, lavish them with gifts or splurge on a trip abroad; you can express your love in many other ways…
Show your significant other you see a future with them by writing future plans on twelve roses. Plans could include a weekend getaway, going to the theatre or cooking them their favourite meal!
If you are the type of couple that prefers the outdoors, go and explore a new city in the UK. If the weathers nice, you can pack a picnic and spend the day discovering new and exciting attractions.

Single?
If you are newly single, going through a divorce or have been seeking love for a long time, Valentine's Day may seem insignificant to you, or even a day to dread. Instead of focusing on the negatives, fill this day with love and keep busy with these tips…
Choose to spend the day acknowledging great friendships rather than relationships. You can book into a spa, go on a weekend break or simply enjoy each others company over a meal! Embrace single life by heading to a bar with either your friends or family. Have a catch up, share a few laughs and enjoy each others company instead of spending the night by yourself. You never know who you might meet!
If you are curious to know if love is round the corner, or wonder where your relationship is heading, Psychic Light have numerous readers who specialise in love and relationships. It has never been easier to get in touch as Psychic Light are available 24/7.
Posted: 08/02/2017