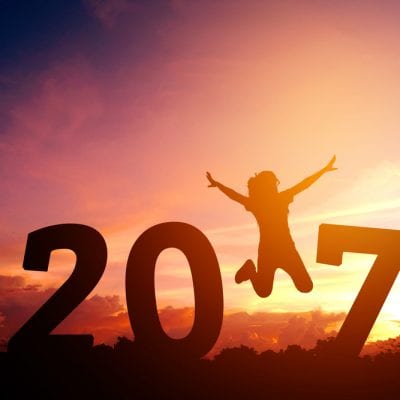 Every year, when the clock strikes midnight on New Years Eve, we all make resolutions with high hopes of sticking to these new plans. However, a few weeks later these great plans can quickly become a distant memory.
Instead of making resolutions you know you won't keep, follow these simple tips on making 2017 your best year yet…
Keep an open mind
With careful planning and an open mind, you can succeed in achieving your best year yet. Your mind is extremely powerful which means your thoughts can ultimately decide whether you are starting the day on a positive or negative. Even though changing these negative thoughts into positive ones takes time and a fair bit of practice, over time it becomes second nature.
The key to having an open mind, is taking baby steps. Aim to make small daily improvements that will create long term success.
Breathe
Take five minutes a day to meditate. This will help de-clutter your mind and help you feel calm regardless of what is going on in your life.
A tip is to give yourself at least 45 minutes every weekend to relax and de-stress. During this time, allow yourself to plan how you would like the following week to go. By planning, you have given yourself time to achieve these goals and you ultimately have the power to make these ideas happen.
Escape
When certain scenarios occur in your life and you feel overwhelmed, find an activity that allows you to escape from the situation you are in. This could be a sporting activity, the gym, listening to music or reading a book. By having the ability to switch off and focus on something else, you are able to recharge your mind and approach the matter when your mind is ready.
Progress
To achieve your best year yet, you may have made a list of all the goals you wish to achieve. Once you have accomplished an item on your list, tick it off. This way you are able to see how far you have come. If there are certain items on your list that have not happened yet, or did not go as planned, do not let this get you down. Instead, look back at your list and see what you have conquered and be proud of your success.
Insight is key
Spiritual insight is key to determine what goals you need to set or which areas of your life can be improved. A psychic reader not only gives you insight to your life, but can empower you through guidance. This information will allow you to prepare for possible challenges that you will face this year, while inspiring you to create the best choices.
If you are looking ahead and wish to make this year your best year yet, get in touch with one of Psychic Light's readers.
Posted: 04/01/2017