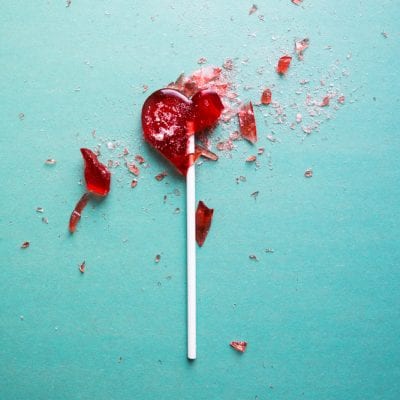 After over a year of dating, pop star Katy Perry and Orlando Bloom officially confirmed their split last month. In a joint statement released by their reps, the couple stated: "Before rumours or falsifications get out of hand, we can confirm that Orlando and Katy are taking respectful, loving space at this time."
After much speculation about why the couple split and who was to blame, Katy Perry eventually took to Twitter to voice her frustration, stating;
"HOW BOUT A NEW WAY OF THINKING FOR 2017!?," she wrote. "U can still b friends & love ur former partners! No one's a victim or a villain, get a life y'all!"
A new way of thinking…
We live in a world where it can be easier to gain closure from a break-up by cutting an ex out of your life. Whether this is by deleting their number, blocking them on social media or just ignoring them completely; this is a path many choose to take.
However, some couples are choosing to put the pain aside and take the civil approach – no matter how hard it may be…
Maintaining a relationship in the spotlight is difficult, and we've seen many celebrities part ways over the years including Brad Pitt and Angelina Jolie, Gwyneth Paltrow and Chris Martin and Katie Holmes and Tom Cruise. However, by taking a friendly approach to their break up Katy Perry and Orlando Bloom have managed to calm the media speculation and gain respect of their fans and other celebrities.
In her statement, Katy Perry wanted the world to know that you can part ways, feel sad and hurt but instead of lashing out, take a more mature approach to the situation
When a relationship ends, it can be difficult to stay positive and look forward, especially if it was a bad break up – however this doesn't mean to say that you should be destructive and continue to hurt the other person. Often the end of a relationship can be used as an opportunity to grow, learn and move forward civilly in different directions.
There's no evidence that this will work for everyone, and not every break up will end as amicably as Katy Perry and Orlando Bloom's, but this refreshing perspective can teach us to take a more positive approach, learn from the past and take some time out to concentrate on ourselves.
By taking this approach, Katy Perry has already proven she is embracing her new freedom and ready for her next journey in life! You may have noticed the popstar sporting a dramatic new hairstyle, and is now releasing new music and appears to be more of a free spirit.
If you are feeling trapped in a break up, unable to move forward or express emotion, it can be helpful to talk to somebody to assist you in gaining closure.
Psychic Light are able to bring light to any situation you are going through. Why not get in touch with a reader and bring comfort, clarity and insight to your current situation.
Posted: 19/04/2017