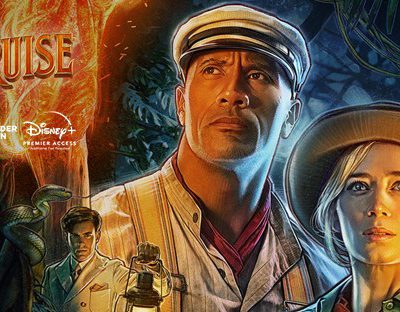 If you cast your mind back to 2003, the Pirates of the Caribbean: The Curse of the Black Pearl was released, which set off a franchise of films for Disney, which were hugely successful – all off the back of a Disneyland attraction.
Ever since then Disney has been trying to replicate that success. They tried with Eddie Murphy and The Haunted Mansion and rumours have circulated for a long time about a film based on the Jungle Cruise attraction at the Disney parks. Tim Allen and Tom Hanks were named as possible action stars, and it would seem that scripts have been written and re-written over the last decade.
Fast-forward to 2021, and what do we know?
The films stars are Dwayne Johnson and Emily Blunt, it's a period film, believed to be set in the early twentieth century. Emily Blunt is of course no stranger to Disney roles, having starred in Mary Poppins Returns in 2018. In this film she plays Lily Houghton – who is a scientist. Her brother McGregor is played by Jack Whitehall is also along for the ride. The Captain of the Riverboat is none other than Dwayne Johnson. Otherwise known as The Rock (retired wrestler), who is famous for another long-running film franchise – Fast & Furious. In this film he is called Frank, and he takes the siblings on a jungle journey to find the Tree of Life, which is supposed to have supernatural properties!
Of course, you can't have a Disney film without a 'villain'! In this case Edgar Ramirez and Jesse Plemons are also on the hunt for the Tree of Life. It is thought the film maybe some sort of hybrid of Pirates/Indiana Jones.
Jungle Cruise Release Date
Like many other films, the release date has been changed several times due to the pandemic. But they have settled on a summer release. It will play in UK cinemas from 30th July.
The movie was actually filmed in Spring and Autumn of 2018 in Kauai – Hawaii and in Atlanta – Georgia.
If you are still unsure about going to the cinema, then you can access it from the comfort of your home via Disney Plus Premier Access.
Jungle Cruise Trailers
Disney's Jungle Cruise | Official Trailer – YouTube
Jungle Cruise – Movie Trailer & Release Date | Disney
Posted: 27/07/2021