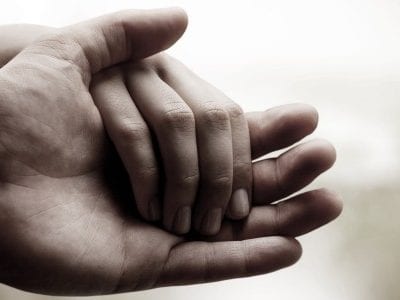 When somebody you love is grieving, you automatically want to make the pain they are feeling go away. However, as much as we want to help, there is no perfect way to support them as everyone grieves differently. You may have even considered doing nothing at all and wait for them to approach you. Now, this is an option, but often not a good one. Unless you have lost someone who you love with all your heart – a child, a spouse, a family member, your best friend; you may find it hard to relate to the pain the griever is feeling.
A part of them feels gone forever and they are left with an emptiness that feels like it will never go away. It is our human nature to help each other, which is why we have recommended a few things you can do to be there for someone when they have lost a loved one…
This is not your loss
Your role, if you choose to be there for your friend, is to support them. Even if you believe you would handle the situation of losing someone differently, your role is to not offer advice or suggest ways to 'move on.' Your role at this moment is to support them through this difficult time.
Stay in the present
The present in your friend's life is full of pain, so it can be tempting to talk about their future and how in time, they will be able to cope with the pain they are feeling. However, everyone handles the situation differently, and it may take months, if not years until they are able to cope again. Talking about the past may fill them with even more emotion, as it brings back a happier time. They may question whether they took advantage of their time with their lost loved one, and they will be reminded that life will never be the same as it once was. Stay in the present. The present is hard right now but stays with your friend during this time.
They come first
Your friend is likely experiencing something that they have not gone through before. You may become a release for their anger or frustration. Do not take their words personally, as they are angry at the circumstance and not at you. Even if you feel ignored, unappreciated and hurt, do not take it out on them. If you need to, find somebody else to lean on, as your friend right at this moment in time is not able to show up for their part in your relationship; you need to release your emotions as well.
If you are feeling lost or frustrated with how to help a loved one, talking to Psychic Light may bring you the peace and clarity you need. When the time is right, your friend may contact one of our talented mediums, to help them deal with their loss.
Mediums can show us that our souls do live on even after death. If you are ready for a message from someone you have lost, then we are here to help you connect once again.
Posted: 05/10/2016