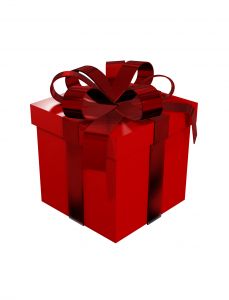 Christmas, although a time for celebration and happy times spent with our families, can also bring on a great deal of stress, which we often too quickly ignore. It's great to organise family occasions and parties but what happens when it all starts to get on top of you? Following these simple tips can get your through the Christmas period with no complications, allowing you to sit back and enjoy the time with your family!

Set a budget
It's great to treat your family and plan the best day possible. However sometimes we can overspend without thinking, and end up in Christmas debt. Setting a budget for each element such as gifts, Christmas dinner and decorations, can allow you to plan a memorable and exciting day, whilst knowing your limits.

Create a list
Planning ahead and knowing what you're doing next are key elements to help prevent things from going wrong. Timing is crucial around Christmas, especially if you are cooking and having a list will allow you to see what there is left to do. Lists can also help prompt you regarding things you need to do or buy, and keep track of your spending.

Ask for help
So many people take on Christmas on their own, and end up getting lost under the mountain of work. Simply asking for help from family members can take some of the weight off your shoulders and can even be turned into a fun task! Getting children to help out can both keep them entertained and teach them responsibility, while making sure you don't get too overwhelmed.

Talk things through
Finally, you may find that you are not feeling the Christmas spirit this year, and there may be something else on your mind. Talking things through with someone you trust can help relieve you of some of your troubles and help you take control of your life. Parenting and family life is not always easy around this time, and you are not alone in feeling stressed or anxious. And if you find there is really no one you can turn to, then talking to a psychic could be the perfect answer to your problems. Don't let Christmas stress ruin your day this year. Keep these tips in mind and make sure your on track to having a very Happy Christmas!!
Posted: 07/12/2011