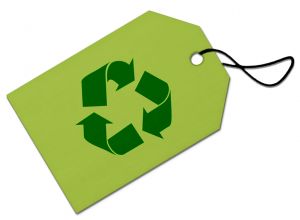 Climate change is on everyone's lips and it seems like everyone is 'Going Green' and in the current economic climate a lot of us can't afford to let anything go to waste. In this era of austerity new green initiatives designed to save money are being proposed almost every day, for instance the government's plan to fit every home in the UK with a "smart meter" by 2020 to reduce energy. It's not all good news, however as those same government ministers are under intense pressure over their decision to halve the subsidy level for solar panels from December under the "feed-in tariff" scheme.

What We Can Do Today
We've compiled a set of energy saving tips that cost nothing but could end up reducing the effects we have on the planet, as well as the amount of money you are wasting!

Heating/Hot Water
A large portion of our monthly bills will be spent on heating and hot water, and a lot of the time these resources are wasted. However with a few simple changes in the home, you may find you save significant amounts of money.
An old boiler can be extremely inefficient and money draining. You could save up to £225 per year by replacing it with an efficient, A-rated one with a full set of heating controls.
Check your thermostat. The majority of the time, it will be set too high. Turning it down could save around £50 a year on your heating bills.
Taking shorter showers, and reducing the amount of baths you have will considerably reduce the amount of hot water you use.
Turning your washing machine down to 15 degrees could reduce your energy consumption by around 40%.
Lighting
We've all been guilty of leaving lights on when we don't need them, so try and remember to turn them off when you leave the room. Changing bulbs to energy saving ones could also save you up to £25 a year.

Food Usage
You may have never considered cutting back on meat or giving it up all together in order to save money, but you mind find that buying less meat could significantly reduce your grocery bill. There are many cheaper vegetarian alternatives to meat, so get researching and see how much you save!

Clothing
Think before you buy. There is a huge range of clothes of different prices available in charity shops, with a lot of mainstream fashion ready for the taking. Charity shops are constantly looking for new items and taking down your unwanted clothes to your local branch may make a huge difference. You may have never heard of recycling your clothes but clothing and shoe banks are now available at many recycling points. Stay informed about going green, there are constant new developments being made to save you money. Many of the small steps we take to stop climate change can also have positive effects on our lives, so start now and see what a difference it makes!
Posted: 17/11/2011