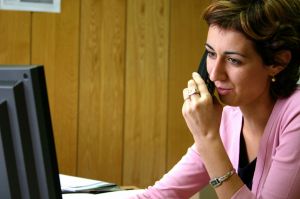 Out of work, money running low and months passing without another job in sight. If you're out of work it can take time and patience to find another job, regardless of age, experience or skill. While you may feel disheartened and scared by not being in work, it's important to remember that you are not alone.
Unemployment in the UK now stands at around 2.5 million, meaning more people than you think are currently looking for a job. Not being in work is a disconcerting feeling, and can affect many areas of your life. The social effects of losing your job can come as a massive surprise. You may be used to spending a lot of time interacting with others in work, whether its colleagues, clients or members of the public and when you are out of a job, you can end up spending a lot of time on your own which can lower your mood and self confidence.
Because of this, many people find that being able to talk confidentially to someone at Psychic Light gives them the all important support and inspiration needed to keep going. It can be hard to stay positive if you are applying for jobs and constantly getting rejections from employers. Facing up to your finances can be hard, and it could be time to think about contingency work just in case.
Expanding your job search to find temporary, part-time or flexible work could help you to earn some money while still giving your full attention to finding your dream full time job. If you think you can support yourself financially for a few months then you could even consider charity or volunteer work. The time spent helping others would look great to prospective employers, whilst giving your spirits a boost, and a purpose to your day.
Whilst many job hunters are unemployed, it may just be that you are inspired to change paths and start a new career in a different field, which can be equally as scary. If you can get past the fear and find the courage to change careers then make sure you find a job you love and can feel good about. Don't leave yourself feeling helpless. Remember how much you have to offer and find the inspiration from those around you.
If you are finding being out of work particularly tough then Psychic Light may be able to give you the support you have been looking for. We can help you to find the strength to believe in yourself when job hunting, giving you the confidence to get back to work. Don't hesitate and suffer on your own, speak to one of our readers now.
Posted: 19/09/2012