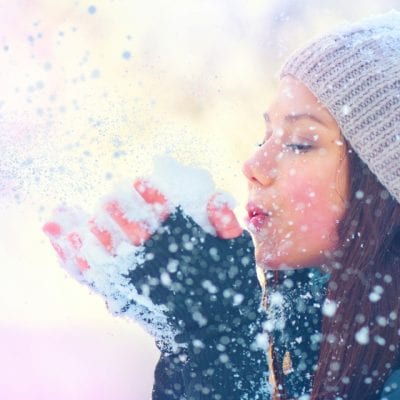 Christmas is one time where we all come together to celebrate. For many, Christmas is their favourite day of the year, but it can come and go within a flash without you truly appreciating the day.
Christmas can become overshadowed by presents, parties and sometimes stress, and a lot of the day is spent giving. Giving presents, your time and money. All these reasons prevent us from truly experiencing the spirit of Christmas.
Bring back your Christmas spark, discover how to appreciate the spirit of Christmas and relearn what this festive holiday is all about by following these important tips.
Get in the Spirit
When we grow into adults, we often forget or no longer feel the magic of Christmas. Whether it is due to changes or challenges in your life or the stress and pressure associated with December 25th, for many people the day can feel tainted with negative emotions.
Now is the perfect time to recapture the spirit and views about Christmas like you once had.
Recapture the Spirit
Firstly, think of a Christmas that was filled with love, laughter and positive thoughts. Close your eyes and relive that special day. It could be a time during your childhood, or a more current occasion during adult life.
If you have not had a Christmas that is 'perfect' in your eyes, use your imagination and picture what a faultless day looks like.
Relive the past or your perfect scenario to help you recapture the spirit of this special day, while helping you change those negative emotions to positive experiences!
Gifts, Gifts, Gifts
Even though Christmas should not be purely associated with presents, it is easy to get caught up in the commercial trap. You can end up spending a fortune for a short lived happiness. This year, instead of going to the shop and buying a present, take time to make gifts that can be treasured and remembered throughout the years.
A spiritual and sentimental gift has more meaning and value that anything you could buy in the store. This gift is something you have taken time to make and is given from the heart.
New Traditions
Experiences make us who we are today. Even if you have gone through, or are going through a painful and challenging time, try to remember the good times this year has brought you. Starting a new tradition and creating new memories are things to embrace and not to shy away from. Your new tradition can be big or small. Find something that brings a smile to your face and something to look forward to every year! It can be going to the theatre, eating at your favourite restaurant or playing a board game… It is completely up to you!
Embracing change can be extremely difficult, especially if you have lost somebody close to your heart. Saying you will have a perfect Christmas is easier said than done if you have questions playing on your mind. Psychic Light's experienced and gifted readers are available for you 24/7 throughout the festive period.
Posted: 19/12/2016