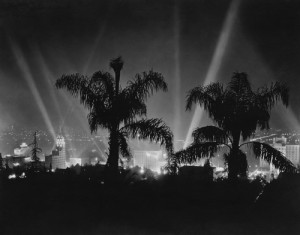 This year's 66th Annual Emmy Awards ceremony saw some of the finest acting talent gather in honour and celebration of American TV. The Emmy's are an American accolade bestowed by the Academy of Television Arts & Sciences, which recognises excellence in American television. Although there were several awards to give out, actors and actresses who didn't collect an Emmy statuette at this year's awards ceremony certainly didn't go home disappointed. All nominees and presenters at the event were each presented with a goodie bag, compromising of treasures including holidays, spa treatments and luxury meals all valued at $50,000. It was reported that the contents of the Emmy goodie bags included:
A 5-night stay in Bali
LIQRpop – a new brand of frozen alcoholic lollipop
An all-inclusive break in Cancun
A food-tasting party for family and friends
A five-star ski trip to Aspen
A luxury $3,000 queen mattress
$7000 6 month membership at the David Barton Gym
 A psychic reading
Despite 3 dream holidays being on offer, many eagled eyed celebs are likely to have had their attention grabbed by the Hollywood psychic reading, thought to be valued at around $1,500. The reading claims to "map your souls purpose…and the life you are meant to lead without limitations," and to reveal the celebs natural talents and their gifts hidden within. With so many cultural icons now turning to psychics for guidance, it's easy to see why the academy decided to include a free reading in the nominees goodie bags. A number of A-Listers including Rihanna, Kim Kardashian, Brad Pitt and George Clooney have all openly admitted to relying on psychic guidance in the past, and readings have long been thought of as the "secret tool" to success and achievement. Despite their wealth, fame and good looks, celebrities often turn to psychics for guidance when making decisions in their personal or professional lives, and just like us they battle with some of life's most common struggles and worries. Many of this years Emmy nominees aren't strangers to psychic readings and although they missed out an award, the lucky goodie bag recipients could be receiving their free dose of psychic guidance as we speak. Helena Bonham Carter, who was nominated at this years Emmy's for 'Outstanding Actress' in television movie "Burton and Taylor", revealed that she consulted a psychic for her role as Elizabeth Taylor when she was in a dilemma about the part. She said: "I told him I was in a real dilemma about the role, and he came back with the answer, "Intellectually it makes no sense whatsoever, but emotionally it's a nine out of ten." Other nominees from this year's Emmy's who may choose to utilise their free psychic reading include Dame Maggie Smith, Ricky Gervais, Idris Elba and Julia Roberts, as well as the casts of Game of Thrones, Glee and Downton Abbey. Our clients may not be A-List stars but they often share similar worries and problems. Whether you're experiencing trouble in a relationship, need guidance with a career issue, or simply want to see what it's all about then call one of our readers today.
Posted: 02/10/2014