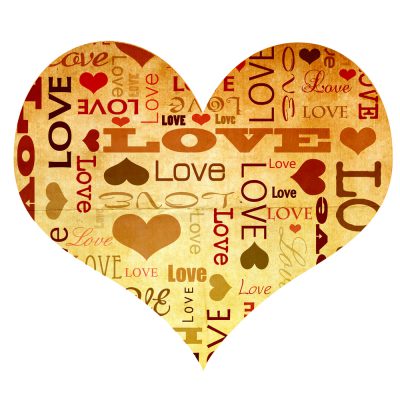 Falling in love is powerful. Finding love with that one person who you want to spend your life with is one of life's greatest gifts, which is why love is something many people crave. If you are searching for love in 2017, there are certain do's and don'ts to follow that will help you attract your special someone…
The Do's:
Be Yourself
Many fall into the trap of pretending to be someone that they are not in order to catch someone's eye. Even though this may work in the early stages, you are in fact setting yourself up for failure in the long-term once you both realise your personalities do not click. Just be yourself!
By being authentic and true to yourself, you will attract a person who is willing to accept you for you. Potential partners will notice your honesty and by cutting out the mind games, you can both start a relationship on a positive note.
Love Yourself
When you love yourself, you will attract love. Loving yourself does not mean forcing yourself to be happy, it comes from deep within. This may take time, but ultimately, you will begin to care about yourself and have a healthy self-esteem.
By loving yourself, you will find it easier to fall in love with a partner that is best suited for you. People that have low self-esteem tend to attract partners that are not compatible for them in order to fill a lonely void.
Be Positive
Staying enthusiastic and keeping a positive attitude in the quest for love may be hard, but in time, your positive outlook will grant you success. Searching for love should be fun and exciting rather than stressful and draining!
The Don'ts:
Avoid Forcing Love
No matter how badly you want to be in a relationship that is filled with love, do not force this to happen. You can not hurry the natural process of love which is why the right person will come along when the time is right.
Don't Become Desperate
Even though you may feel lonely or like love will never come your way, do not settle for anyone. When you give into these negative feelings, you will be more likely to date anybody, even if they are incompatible. Start turning these negative feelings into positive ones and you will find somebody you will stay with long-term.
Don't Give Up
As easy as it is to feel disheartened and like love will never come your way, do not give up. Most importantly, do not become discouraged if falling in love does not happen over night. Having a positive mind set and understanding that your perfect match may take time is the first step in achieving finding love.
Whether you are wondering if you and your partner are compatible, or want to know when love will come your way, Psychic Light offer insightful advice that will give you clarity on any situation you are in. Get in touch with one of our readers to guide you to a brighter future.
Posted: 06/02/2020