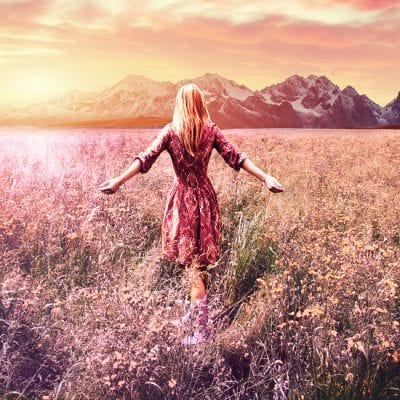 Psychics possess qualities that many people wish they had. Whether your aim is to connect with the deceased or you are searching for your future soul mate, readers can offer insightful advice to assist you through your life's journey.
With psychics having different strengths and reading styles, understanding which reader will best suit you and the questions you have will allow you to have a detailed and informative reading.
Read on to see which topic speaks to you and which one you seek experienced advice from…
Relationships
Everybody at some point has questions about love. Whether you have just entered a relationship and wonder if it will last the distance or you want to know when you will find love; finding clarity in the situation you are in will allow you to make decisions and be reassured in your actions.
You may even be going through a rocky patch with your partner and wonder if your relationship will stay strong in the long run. Readers are not only gifted in offering advice, but their sympathetic and empathetic manner will allow you to open up and gain comfort.
Readers that specialise in relationships.
Business
Work takes up a lot of time in our lives and many people begin to question if they have taken the correct career path or seek guidance on decisions they are faced with. Due to many readers specialising in career and business advice at Psychic Light, you will receive key insights and support with their input. Readers even have the ability to pin-point the career you will excel at, even if that career path has never entered your mind.
Psychics that can assist guiding you in a business reading.
Family
Your family will know you better than anyone else, which is a good and bad thing. Their advice, actions and sometimes interference can cause you to hit breaking point. You may be faced with dilemmas with a certain person and do not know the best way to approach the situation.
Whether you feel as though you cannot open up to your family and seek somebody comfortable to talk to or you have lost a member of your family and wish to reconnect with a medium; there is no time like the present to get in touch.
Psychics that are able to guide you in family-related matter.
Wellbeing
Does something just not feel right? Is your work/life balance not equal? Your wellbeing can be affected by many aspects, and to confront the main problem before others begin creeping in, is where Psychic Light readers are able to offer insight and restore balance back into your life.
Psychics that can guide you through a wellbeing reading.  
Divorce
Is now the time to breakup? Are you able to forgive? Is there somebody else? These are just many questions that may be entering your mind. These questions will not be answered until you find the clarity you have been searching for.
Psychics that can guide you through these tough times. 
If you are looking to reconnect with a loved one who has passed; Fran, and John are just a few of the readers that will be able to assist you through this journey.
All readers at Psychic Light are extremely gifted and bring with them a wealth of experience that they cannot wait to share with you. Learn more about the readers at Psychic Light by clicking the link.
Posted: 13/09/2017