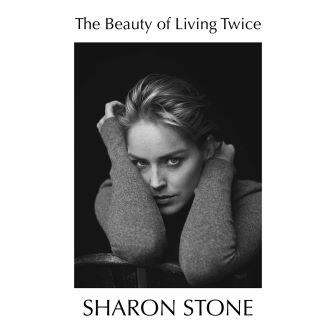 Book Club: The 23rd April is Shakespeare's Day, and as such this month I thought we would look at some of the most anticipated non-fiction books for the first half of 2021.
Book 1: The Beauty of Living Twice, by Sharon Stone, 1st April 2021
They don't come any more famous than Sharon Stone! But you may not realise that for Sharon life has not been Hollywood perfect… In fact, she suffered a stroke, that cost her the renowned career, family, money and worst still – her health. This book is a powerful memoir, that charts all the way from her difficult childhood to present day. In true Sharon style, it is a positive book about resilience, women's strength and an ability to speak out, rather than toe the line.
Option 2: Tales from the Farm by the Yorkshire Shepherdess, by Amanda Owen, out now
If you've seen the television programme, you will know that Amanda lives in Ravenseat, Yorkshire with her husband Clive and their nine children! Not to mention their sheep, cows, dogs and of course a chicken called Linda…This book is a collection of her monthly 'Dalesman' columns, charting the last two years on the farm. Including everything that has entailed from complications with new-born animals, floods on the farm, children leaving the nest to the challenges Covid-19 has brought. An uplifting and warm read.
Book 3: Life Lessons by Captain Tom Moore, 2nd April 2021
Nobody quite captured the hearts and minds of people more during the pandemic than Captain Tom. A lifetime of wisdom, an outlook of hope and an embodiment of courage. In this book, his reflections provide encouragement, generosity of spirit, principles of living a life well and most importantly a message of hope and reassurance for future generations.
Option 4: The Comfort Book by Matt Haig, 1st July 2021 (cover design may change)
This book is a mix of memoir and philosophy, small stories are gathered that provide a manual for self-love, emotional resilience, seeing ourselves in a new way and ultimately hope. If you like philosophy then this book builds on wisdom from Nellie Bly, Marcus Aurelius, Emily Dickinson and James Baldwin. With Matt's own self-refection, the book provides a warm-hug, comfort and wisdom from a friend, and a message that hope can be found in the most unexpected of places.
Posted: 01/04/2021