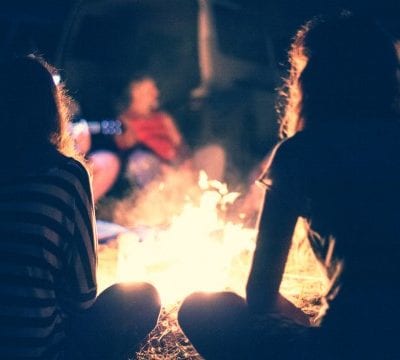 In the UK, bonfire night is traditionally associated with Guy Fawkes and the Gunpowder plot, celebrated and observed each year on the 5th November. While most of its historical significance has been lost, modern traditions have become dedicated to revelry, bonfires and fireworks. Bonfire night celebrations begin tomorrow night and are expected to continue well into the weekend up and down the country. If you're looking to do something a bit different this year or perhaps connect to the more spiritual side of bonfire night then why not read Psychic Light's guide on Pyromancy and the art of interpreting flames… What is Pyromancy? Pyromancy is the ancient art of divination by means of fire. It is thought to be one of the earliest forms of divination, probably discovered soon after man discovered fire. Ancients would often divine by fire torches, reading the flames to predict disasters, good and bad omens, sickness and even death. When it comes to Pyromancy there are a number of different variations, some of which include:
Alomancy – Another ancient form of divination, which consists of casting salt into the fire.
Botanomancy – Divination by burning tree branches or herbs. The reader then interprets the fire and smoke.
Capnomancy – A method of divination using smoke from a fire. Often done by looking at the movement, direction and consistency of the smoke.
In its most basic form, Pyromancy involves gazing into fire/flames to identify any vision, shapes or patterns that may form, however fire can be analysed in many different ways. Diviners can interpret the way flames flicker, their height, colour, their rise and fall, the amount of smoke, and any sounds they make… The most practical method of practising Pyromancy at home is to use real fireplaces and candles, however Bonfire Night is a great opportunity to get out and have a go at Pyromancy outdoors with a proper fire. So get a fire going under the stars this Bonfire Night and see what you can see! When asking fire a question there are some common things you should look out for. You can find loads of information on interpreting flames on the internet or in books about divination to help you. Some will guide you in shapes and patterns while others will tell you exactly what certain types of flames mean. If you do decide to try a little Pyromancy this Bonfire Night make sure you stay safe and pay attention to the fire and people around you. Keep your distance when looking into the flames and ensure you start yours well away from anything potentially flammable. If you would like to know what the future holds for you this Bonfire Night then why not get in touch with one of Psychic Light's gifted readers. Maybe you're at a crossroads, struggling to look to the future or just embarking on a new relationship. Whatever the question, we can guide you to the answers you need and tell you whether there will be fireworks for you this Bonfire Night!
Posted: 04/11/2015