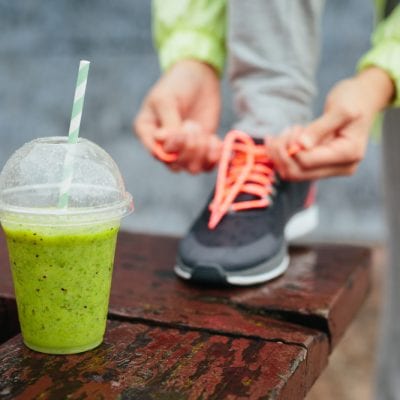 The weather's warming up and with thousands of people in the UK getting ready to tackle a marathon in the big cities, it is key to learn which foods will help you perform your best and which ones will leave you feeling lethargic and exhausted.
Whether you are running a 5k, 10k or taking for a marathon, learn which foods to avoid and which ones to fill your shopping trolley with below.
Which foods are best to eat
Eggs
Just one egg gives you 10 per cent of your daily protein; they are able to provide crucial amino acids to help promote recovery to your muscles. Eggs also provide a high dose of vitamin K which is vital to keep your bones healthy.
Wholegrain pasta
Whole-grain pasta contains more fibre and B vitamins that assist in energy metabolism than other types of pasta. It is also easy to digest and most importantly for runners, they help restock your energy levels. However, do not over indulge – one cup before a long run will help keep your energy levels high without feeling too full.
Salmon
Salmon is known for offering a high-quality level of protein but it is also one of the best sources for omega-3 fats. These fats offer balance to the body's inflammation response, which is particularly key if you suffer from asthma.
Fruit
Bananas are a great go to food before, during or after exercise. They are filled with good carbohydrates, a great source of vitamin B6 and they help manage protein metabolism. Oranges contain high levels of vitamin C; an antioxidant that helps your muscles feel less sore after your run.
Which foods to avoid
Processed sugar
Unsurprisingly, processed sugar causes health implications ranging from diabetes to heart disease. It has the ability to lower your immune system and in turn, affect your running performance. If you have a sweet tooth, opt for raw honey or ripe bananas to satisfy your cravings.
Fried foods
Fried foods are high in fat, and not the good kind. They are hard to digest and will make you feel sluggish and tired. When you are running a long distance, the last thing you want is your food sitting in your stomach and your body focusing on digesting the food instead of pumping blood to your muscles and heart.
Anything you react to
If you are running and experiencing stomach pains, the number one cause is dairy products such as milk and cheese. Due to their levels of lactose, it can be hard for people to digest and often becomes apparent once taking part in exercise. Also, if you know other foods that you react badly to, stay away.
Follow these tips and your performance levels should improve, your energy levels will stay high and you may even achieve that 'personal best' you have been working towards!
Your food intake is extremely important in achieving your fitness goals, but your overall well-being can have a big effect on your performance. Whether you feel something is just not right or are struggling to overcome a certain problem, bring some light into your life and get in touch with a Psychic Light reader today.
Posted: 08/03/2017