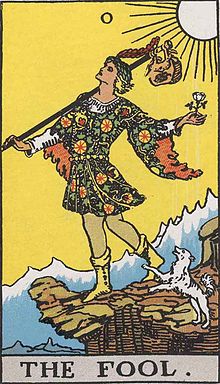 April starts this year, as ever with a day of fun, jokes and pranks. April Fools Day or 'All Fools Day' is one of the most light-hearted days of the year, where many of us unleash our inner prankster and fool and confuse those around us. The origins of the day are still unclear, and there is more than one theory on where it all began. Some believe it stems from the changing of the calendars where in the old Julian calendar the New Year was celebrated from March 25th – April 1st. When the Gregorian calendar changed the date to January 1st, many people refused to accept the changes or simply forgot, continuing to celebrate on April 1st. The traditionalists were seen to be foolish, and were made fun of and tricked by others. For hundreds of years later, April Fooling has grown popular worldwide. Jokes and pranks include confusing people, fooling them into believing something untrue, or making them look foolish, however many hold the tradition that pranking after midday the jokes stop or the prankster is told:
'April Fools Day is past and gone,
You're the fool and I am none'
Perhaps one of the most well-known hoaxes of all time was broadcast on April 1st 1957, where the BBC news show Panorama showed Swiss peasants harvesting spaghetti from the trees. A large number of people were taken in by the show, and even phoned up the BBC wanting to know how to cultivate their own spaghetti tree. Search engine giant Google has also been pranking its users for years, and some of its most famous hoaxes include launching 'Google Romance' with features such as a 'Google search' for a soul mate, and in 2011 Google Japan launched Google Voice Search for Animals. 2013 will be no exception so look out for Google's latest offering this April! Whether you rely on old reliable pranks such as the whoopee cushion or plan more elaborate, well thought out hoaxes, there is always fun to be had on April the 1st. Be funny, clever and creative not mean spirited or cruel. The best pranks are fun and light-hearted and could range from switching the salt and pepper shakers to scaring someone with a fake parking ticket! April Fool's Day is a great reminder to have fun and not take life too seriously. So we hope you celebrated this year by pulling the leg of your loved ones and shared a smile with family and friends! And we hope you were the first to yell "APRIL FOOL" this year and didn't get caught out! Psychic Light won't be fooling around this year and as always,our professional psychic mediums and clairvoyants are on hand for email and live telephone psychic readings and tarot readings.
Posted: 03/04/2013