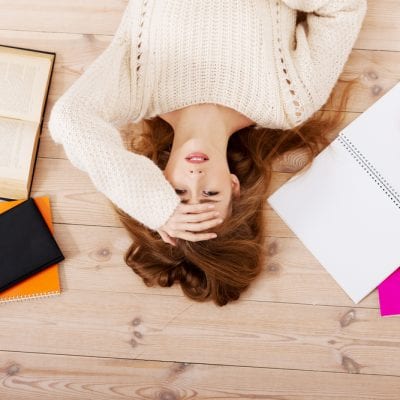 When unexpected challenges occur, demands at work become too much or you are spending a lot of time and effort making a relationship work, you become at the risk of burning out.
Make sure you know the signs and follow our 8 top tips to tackle burn out before it has a negative impact on your wellbeing!
Rediscover your purpose
Have you got caught up in the same old routine? Take time out to rediscover your purpose, assess what you want to achieve in the next five years and make a plan to reach your goal.
Assess your job
If you leave work feeling stressed, demotivated and down every day, it may be time to find another path. A piling workload can be demoralising as you are constantly trying to catch up, yet there's no end in sight. If this is the case, schedule a private meeting with your boss and voice your concerns.
Be kind to others
It's human nature to feel good when helping others. Carrying out random acts of kindness will not only re-energise your motivation levels but it will also help to give meaning to your life.
Understand your stress levels
Instead of waiting until your stress levels peak, take control of the situation you are in before it takes control of you. Whether this is talking to the person causing your stress, meditating or keeping a stress diary; find a way to tackle stress that suits you.
Break out of old habits
Sometimes everyday life can take control of our path, making it hard to be spontaneous and passionate. Instead of continuing to follow the same daily routine, find a spare hour in your day you can spend just on you. Whether it's going to the gym, taking part in a new hobby or spending time with friends; do something that YOU want to do
Know your emotions
When stress levels become too much, it becomes easy to break down and feel over-emotional. Lack of sleep, constant stress and fear of the unknown brings out emotions you didn't know you had. If you start feeling irritable, sad or tearful for no obvious reason; you may be close to burn out.
Exercise more
Whether you have low energy levels, lack motivation or find it hard to sleep at night, exercise can have a really positive effect. Not only does it help you get a good night's sleep, it also relieves any stress and built up anger.
Think positive!
Instead of filling your mind with negative thoughts, channel your energy into positive thinking. By practicing positive thinking, you are able to manage your emotions and see the good in stressful situations.
To understand why you are on the verge of burnout and why your life is not balanced at this moment in time, call one of Psychic Light's gifted readers today.
Posted: 28/06/2017